Improving Multiple Choice question type
Submitted by
hakangur
on Wed, 03/14/2018 - 14:26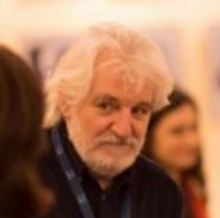 Hello,
I would like to suggest a feature that is already implemented in an official online test called eYDS in Turkey.
In Multiple Choice (with sentence completion), when one of the options is clicked, the selected words/phrases appear in the blanks in the question text/sentence (see Multiple 1 and 2; Multiple 1 is before the option is clicked and Multiple 2 is after the option is clicked).
In the same test, this is best demonstrated in the Cloze Test section (Cloze 1 - the option has been clicked for Question 17; Cloze 2 - how the cloze text looks when the user moves on to Question 18). This is very useful because, otherwise, the passage is never visually complete before the test-taker's eyes.
Note: It is possible to see the eYDS in action by taking the sample test (http://esinav.osym.gov.tr/deneme) but only for Turkish citizens, I am afraid. You will need a valid ID number to log in.
Summary:
Improving the Multiple Choice question
0
Supporter votes Members of the Supporter Network can vote for feature requests. When the supporter network has generated sufficient funding for the top voted feature request it will normally be implemented and released. More about the H5P Supporter Network