Dear community member,
We are considering to host the next H5P Conference in Melbourne, Australia in November/December 2018.
The H5P community is global, and growing exponentially. In the spirit of H5P, we introduced an arena to inspire, share and build knowledge in the first H5P Conference ever in September 2017 in Tromsø. Under the northern lights some of the most eager members of the H5P community met and spent three days together. It was exhilarating and got us all fired up and wanting for more. We now plan to do the next H5P Con on the other side of the planet, in Melbourne.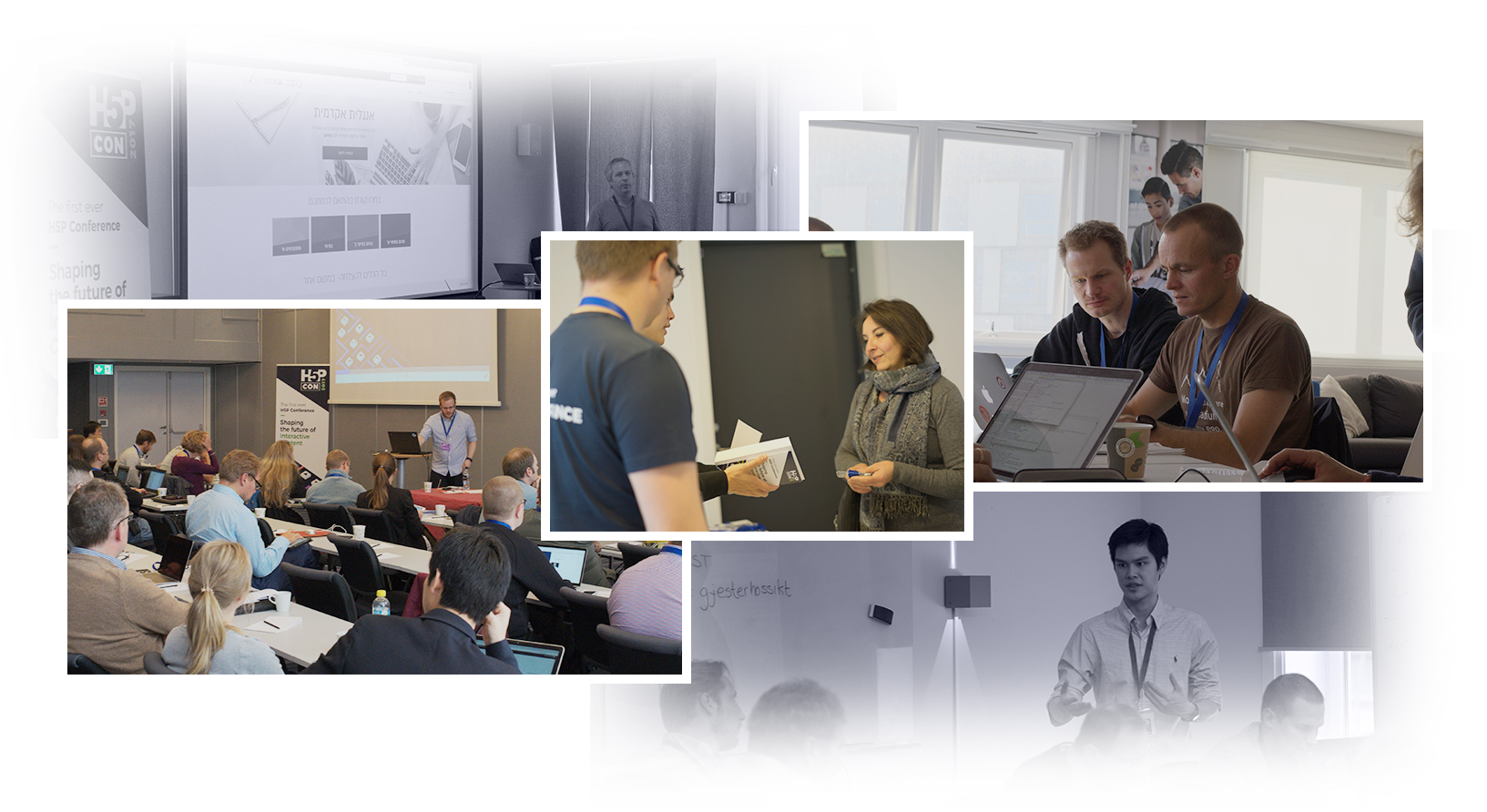 We hope H5P Con Australia 2018 will be as great as H5P Con 2017 was, or perhaps even better! Participants on the first H5P conference got to learn new ways to use H5P and they got to meet people from other large organizations using H5P in big ways. Several of these had hundreds of thousands of users, and even in the millions. Maybe the best thing about the conference was to be able to spend three days with people who have a common goal - make H5P so incredibly elegant and ahead of its time that anyone will be excited about using it and spreading the word.
Another goal of the H5P Conferences is to provide top of the range training for both content creators and developers. Whether you're new to H5P and want an intensive introduction or you're an early adopter looking to learn how to use the latest features, we will have training sessions for participants at every level, taught by the very people who built H5P.
We are hosting the next H5P Con in Melbourne, Australia.
Expected Program
Day 1
Training Sessions
13:30 - 14:30
Lunch and registration
14:30 - 18:00
Introduction to H5P, for beginners
Parallel training session 1: What is H5P? How can it be used? How do you get started? What are the goals of the project? Intro to creating content with H5P.
14:30 - 18:00
Content Creator Training Session
Parallel training session 2: We'll learn how experienced content creators create great content efficiently with H5P. The main focus will be on creating Course Presentations and Branching Scenarios.
14:30 - 18:00
Developer Training Session
Parallel training session 3: We'll learn how to add our own css ovveriding the default styling of H5P content types and the authoring tool, adding and removing authoring tool options, add features like showing a popup when a learner is done with an H5P and how to create our own content types.
16:00 - 18:00
Late guests arrive
Day 2

Conference
09:00 - 11:00
Keynote

The conference host will welcome us all to the conference and talk about how the use H5P. After that Falcon will be talking about H5P's vision and provide sneak peaks on upcoming features. Falcon will also talk and show teasers of how a world where all content is H5P content will look and feel. The goal is to get a better understanding of the unique features of H5P, our roadmap and our vision.
11:10 - 12:00
Plenum session based on a call for papers
12:05 - 13:00
Plenum session based on a call for papers
14:00 - 14:55
Plenum session based on call for papers
15:00 - 15:55
Content creation tips - H5P and Learning Record Stores

Here we'll talk about the power of H5P's xAPI integration and tim will show you how H5P result data may be analyzed in Learning Record Stores
Day 3

Conference and hackaton
09:00 - 15:00
H5P Hackathon (for programmers, designers and translators)
We'll be translating, building H5P content types and improvements. Lunch served during the hackathon for the most eager of us.

09:00 - 12:30
Sessions for content creators
Several sessions for content creators, based on call for papers.

12:30 - 13:30
Lunch
Lunch break for content creators and hackathon members who doesn't want to eat while hacking :)

13:30 - 15:00
Sessions for content creators
Several sessions for content creators, based on call for papers.

15:00 - 16:00
Presenting the results of the hackathon
16:00
Thank you's and goodbye's
Best regards,
The H5P Core Team
Expected Early Bird Prices:
900 AUD for the conferenece including training and:
- Lunch (Day 1)
- Reception (Day 1)
- Conference dinner (Day 2)
- Lunch (Day 2 and Day 3)

The full prices will be at least 20 % higher.
By filling out the form below you give a strong indication that your organization will be participating in H5P Con Australia 2018