New Dictation Content Type - 'ignore punctuation'
Submitted by
jamestagal
on Mon, 01/14/2019 - 00:44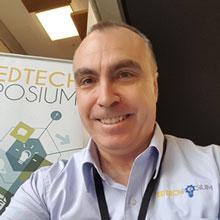 hello all,
I am an avid H5P author and am developing content for people learning Vietnamese and been testing the Dictation content type out recently, see below, and wanted to get some others thoughts on the functionality of the feature of 'ignore punctuation'. I started a discussion with Oliver Tacke, its developer, and wanted to continue it here with the community.
In my explorations, I noticed that this punctuation feature didn't include capitalisation of initial letters of sentences. I just understood punctuation to include capitalisation of initial letters but that might not be universal. See the Cambridge dictionary's take on this.
However, It includes all the main punctuation such as commas, colons full stops, question marks. So with ignore punctuation selected in my settings, the following sentence will only ignore the full stop at the end of the sentence not the initial capital letter in the word "This". Oh and the capital "C" in Canberra will be treated in the same way as they are expected to be written that way. This is fine for proper nouns such as place names etc...as they need to be written with a capital letter.
This week is going to be extremely hot in Canberra.
See my Vietnamese language example below when I typed a lower case "e", seen in the screenshot below, for the initial letter in the first word in the dictation I got it incorrect.
How do you think capitalisation of initial letters of sentences should be handled?
Oliver had suggested a feature for allowing alternatives for each word could be a workaround for this issue and also allow a little flexibility with word alternatives. What do people think?
Best regards,
Ben