Speak the Words Set- Allow audio recording upload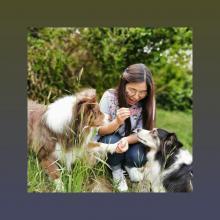 Hi,
I'm just wondering if it is possible to upload audio recording to Speak the Words Set content? Now it accepts Video and Images but I really wish I could upload some audio recordings.
Really appreciate if anyone could help me : )
Thanks,
Wenjun K.