Show solution after every question-Dictation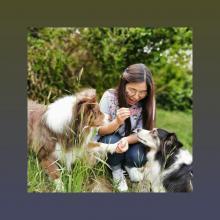 Hi dear H5P community,
I'm wondering if there is a way to show solution after every Dictation question?
I want my students to listen to sentences and type them down. I created around 30 questions in each set, so it will be too long if they can only see the solution after they finish the whole set. Is there any way that I can set a 'show solution' button after every question?
Appreciate any suggestion and help!
Best regards,
Wenjun