BPM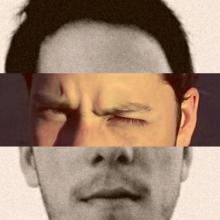 Hi h5p team!
I'm using yours content for a time, and thanks for your support and everything!
We are trying to create a flow to represent like a rol play. The idea is to have some cards with question, and depending on the answers it will move to some card or other.
Example : Card A question 1) 2) and 3) y the user answer 2) the show the Card B if the user answer 1) then show Card C ...
I think this is kind of bpm. Is any way to achieve something similar with the current content ?
Kind regards,
Sebastian Castellanos.