Using Asian Video Sharing Websites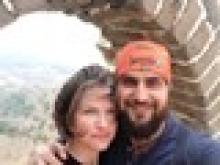 Good Day,
I am currently working in China which means I cannot use youtube or vimeo as a source for my interactive videos anymore. I am not very knowledgeable with programming etc but is there a reason H5P doesnt allow me to pull videos from Asian websites?
Links to the two popular websites.
§ http://www.iqiyi.com/?fv=zz_577a007a635a9-timeon
It would be really fantastic if I could create content using videos from one of these sites.
Many thanks,
Nic