Interactive Tutorial Guide for course presentation?
Submitted by
stopbit
on Wed, 08/17/2016 - 17:13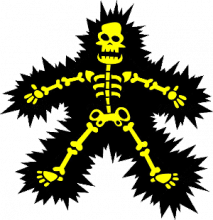 Hi,
I would like to create an interactive style tutorial for H5P (course presentations specifically).
This is essentially a 'how to / walk through' tour of how to use the course presentation (for H5P.org purposes) and a 'how to' providing instructions for my learners on how to complete questions and navigate within the activity. This could be applied to other activities also.
I have been considering using something along the lines of what is demonstrated in these examples:
It would be wonderful for H5P activities to have something like this feature built-in. Does anyone else thing this is a great idea too?
I will likely be working on something with this type of intro-tour feature for my eLearning website. I really think a walk-through tour would be appreciated by my students. There may also be some scope for my primary advertising site www.sheilds.org
I think the 1st option is my faviourite. Using tether.io can take hours off the amount of coding time by auto-detecting the position of elements, rather than having to custom code each page or activity to contain the right elements etc.
I appreciate any feedback!