The section containing "Image sequencing" load first...
Submitted by
Franko
on Sun, 03/24/2019 - 17:24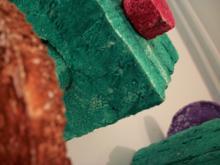 Hello,
I am making a page with various activities: course presentation, speak set the words, image sequencing, etc. The problem is that when the page load it directily appears the section containing "Image sequencing"... So I have to scroll up to see the first part of the page. Can you give me some ideas please about what could be causing this problem? One thing, when I delete "Image sequencing" the page load normally, from up to bottom. Thank you so much in advance for your support or information.
Franko