Fullscreen / Discovered Fontawesome issue - Course presentation
Submitted by
stopbit
on Thu, 02/18/2016 - 11:26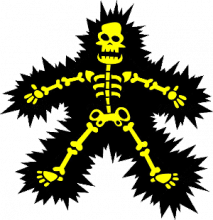 Hi there,
I'm using wordpress (updated today using the latest libraries from 16/02/2016).
Full screen button not displaying in mobile devices - work around?
I was just doing some checks as I noticed the symbols to go full screen button does not show on certain mobile devices; at least when embedding as an iframe - this is my use case. As I was checking this issue with the button not displaying, seeing if I can put a piece of code on the first presentation slide, so there is a full screen button, to get around this issue.
If anyone knows how to add fullscreen button to a slide I would love to know how to acheive this!! I have poked around the code, but not found it as yet. Any hints would be most welcome.
Font issue
As I was investigating I noticed a font loading issue, my firefox inspec element tool shows this font cannot be loaded:
downloadable font: download failed (font-family: "H5PFontAwesome4" style:normal weight:normal stretch:normal src index:1): status=2147746065 source: http://www.my-domain-name.com/wp-content/uploads/h5p/libraries/FontAweso...fontawesome-webfont.woff2?v=4.5.0
The problem, I believe is in the file name - to compare see the bold text:
The second example will load the font file as this exists in the folder, the first does not contain the file named ***.woff2
Now I could duplicate hte font and rename it, so the domain does not kick out an error, but obviously this isn't ideal.
Hopefully we can get this fixed in a quick update to libraries.
Thanks