Adding Content in Moodle
Submitted by
telugu
on Sun, 07/26/2020 - 14:47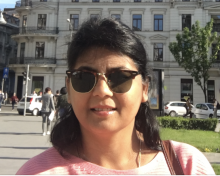 Hi,
I am exploring Moodle 3.9 and H5P in it. As they say integrated.
But I can not add an activity (H5P) like earlier. It asks me to upload.
How do we create? in Moodle itself? and add in course. Please guide me.
I tried creating new one in Content bank. I can create but not able to add embed/reuse options there so can not download and upload.
So, how to create H5P in new Moodle version?
Please guide me.
Thanks in advance.
Sushumna Rao.