JI-1340 Fix invalid CRP because of faulty dropzone associations not working
Submitted by
papi Jo
on Wed, 07/29/2020 - 11:27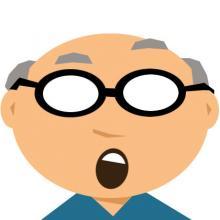 JI-1340 Fix invalid CRP because of faulty dropzone associations not working
That problem was said to have been fixed in the 01. November 2019 release h5p-drag-question 1.13.8.
committed here: https://github.com/h5p/h5p-drag-question/commit/cf023469f7de75fc7fd48ef4...
But the bug is still there, see my example at https://h5p.org/node/977238
I have created a drag & drop question instance with 2 drop zones and 2 text draggables. I have associated draggable aaa with drop zone aaa and draggable bbb with dropzone bbb. Then I have Deselected all dropzones in the text draggable bbb, making it non-draggable.
As can be seen in my example, when dragging draggable aaa into dropzone aaa, and checking the result, the score is 1 out of 2. It should be 1 out of 1.