How to embed content?
Submitted by
febster
on Fri, 02/20/2015 - 09:21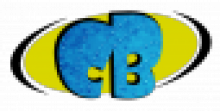 Sorry guys...
I'm not a WP newbie...but I hunted for an hour or so, to try to figure out how to easily get H5P content onto my WP site...It doesn't seem there's an obviously/easy quick way to embed it....I don't see any embed button in underneath the content or anything, and I can't seem to locate the file name after I create the quiz...Do I need to hunt in my FTP each time to do this? What am I missing here?
It's seems like a crazy simple question, but the answer eludes me. I can't see anything in the entire H5P plugin for wordpress to allow me to quickly and directly display my content on my frontend HTML page.
Also, does the forum have a search box for topics and things on the forum? I couldn't see a search box anywhere to find the content and answer the questions I have.
Kind regards,
Timothy F.