Interactive video and iPhone 7
Submitted by
Adi Hillel
on Thu, 05/18/2017 - 11:30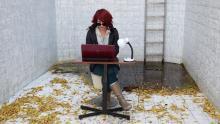 Hi,
One of our students informed us that she cannot see the interactive videos on the course site in Moodle, while using iPhone 7.
On other mobile devices, we managed to see the videos.
For now, we are using Moodle 2.8 and we didn't update H5P yet to the latest version (only next year).
I would appreciate any help in that matter,
Thanks,
Adi