Problem with extracting interactive course summary slide score
Submitted by
Miki
on Wed, 08/30/2017 - 11:47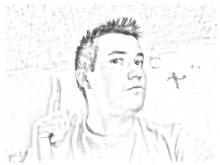 Hello,
I am using Wordpress, h5p content is mostly viewed trough the small devices. Latest content and plugin versions.
Is there is a way through the API to get either:
- The final score (the one that shows on the summary slide) at any given moment, so doesn't matter when the user closes the H5P, we will have the last given final score.
- The number of activities and total questions (and therefore points to be given) for the whole H5P file.

Our developers report:

"H5P sends the data only when browsed. It means that if the user browses slide 1 then only it sends the data to server.

Consider there are 10 slides for the content of which, 3 are activities. We get data for all browsed slides but if user performs only first activity and then closes the content, then we do not have any means to detect that there are other 2 activities remaining. This is causing the calculations of the score wrong.

Below is the calculation being performed. Consider user has scored 66% on first slide and has performed only 1 activity which is on that first slide.

all_activites_count = All activities performed by user (1 as recorded by server)
received_score = Sum of all score achieved by user for all activities (66%)
percentage = received_score / all_activites_count (66%/1) = 66%

We need some means to check the number of questions on other activities that are not browsed."

There has to be an easier way for this. Hopefully it is possible to just get that final score that shows up on the summary slide at any moment (or any time the user changes from one slide to the next, as the developers said).

Thank you!