Offering alternative editing options for something other than lists
Submitted by
serettig
on Sun, 12/31/2017 - 16:19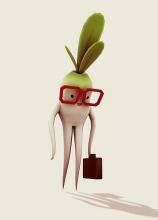 Hi,
I want content creators to be able to choose between two different ways of editing my content type. This is very similar to what QuestionSet offers:
the content creator can type everything into a textbox following a certain pattern (quick, but requires knowledge of the markup)
the content creator can use the UI to add entities (more cumbersome, but no knowledge necessary)
I've seen that the attribute widgets of the list type allows this behavior. You can simply specify a VerticalTabs widget and a custom one and the user can choose from tabs which one to use. But the problem in my case is that I want to allow switching views for groups, not for lists. According to the semantics documentation widgets is not implemented for the type group.
Is there another way of achieving what I want to do except for implementing a fully custom editor that does the switching itself?
Thanks!
Sebastian