Embed - Course presentation - Bottom slide indented Left to right
Submitted by
dgcruzing
on Tue, 02/27/2018 - 15:53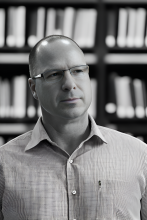 Moodle Version 3.3
H5P V 1.7
Adaptable version 1.6.1
Seems I have got a strange one going on.
Using Course presentation - created and set to "used but hidden within the course."
If the activity is used directly no problem.
If embed, seems to develop a shift to the right on the bottom bar. Refer to attachments.
I have re-created a few of the activities to see if there is a corrupt module but it seems to be across the board and site-wide only on this activity type.
But..
Tested Course Presentation "Berries" from the H5P site embed and its fine.
Tested in to lesson and a page to see if there was something going on there, but the same look is happening.
Used Chrome to debug but I can't see anything amiss.
Going to be actually heading to Sydney to do a presentation to new trainers on using the site for the next 3 days so won't be able to do too much on it.
Only thing I can think off is I have updated the plugins and Theme over last few days. Not sure if something has been introduced since then.