video or image upload fails using Chrome (macOS)
Submitted by
carijansen
on Tue, 10/02/2018 - 04:39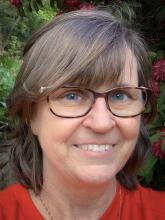 After most recent Google Chrome update it seems I am no longer able to upload mp4, png, jpg files to H5P presentation slides.
Tested with:
tested after clearing browser cache and rebooted: Fails
tested with files that previously worked OK: Fails
tested by creating new section in moodle, added new H5P presentation, uploading video or image: Fails
upload of similar files to moodle pages works fine, e.g. the issue only occurs with the H5P presentation plug-in.
Error: Course or activity not accessible.
Workaround: Moving to Firefox resolves the issue
System specs:
Google Chrome: Version 69.0.3497.100 (Official Build) (64-bit)
OS: macOS High Sierra. Version 10.13.6
H5P plug-in: Latest update (admin updated the plug-in to latest version to see if that resolved the issue).
Platform: Moodle 3.1
Summary:
Error: Course or activity not accessible when uploading video or image