Updating libraries (automatically) in Moodle
Submitted by
akud
on Sun, 11/24/2019 - 22:54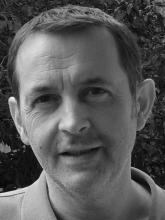 Hello,
We are having a problem (this time...) uploading an Interactive Video on the university Moodle platform. It appears 9 libraries are outdated (1st attachment, in Italian - 9x "Manca la libreria obbligatoria = The mandatory library... is missing").
Ok, maybe not a big deal, but...
I gave a try on another Moodle installation, which is under my control, and as soon as I uploaded the file I got a green line reporting "Added 9 new libraries and updated 38 older ones" (Aggiunte 9 nuove librerie e aggiornate 38 vecchie - 2nd attachment).
I'm not allowed to know what's going on the uni platform, but on my Moodle I'm up to date (last week I updated to 1.20.1, 2019111300). So, I'm wondering if in the latest update was introduced an automatism thanks to which there is no longer the need to load the files in the libraries separately. Well, it's just a guess... Am I on the right path?
Well, the techs from the uni are not very cooperative (bureaucracy?). Anyway, every week having to open a ticket to request the updating of libraries is exhausting. But if the intuition is right, we could have found a point to put pressure on...
Cheers