Lumi Analytics
Submitted by
telugu
on Mon, 05/10/2021 - 21:33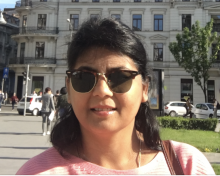 Hi,
I am experimenting with Lumi application to create H5P content in my desktop. Creation, editing, previewing is all working fine. I use Moodle and H5P. Recently I am aalso experimenting with saving H5P as All in one HtML5 file from Lumi application. I could create and send to learners. With reporting feature. My learners sent me back the report files. Which I used to see the visual report. This is all fine, but I have a doubt. If the H5P content type I sent is not having a retry option. If onece learner opens and attempts the content type and downloads the report. If the learner feels he/she did not do well he/she can refresh the page and re attempt and redownload the report and send that report to me right?
That way how useful is this analytics option? I just want to know the inputs. And best way to use this option in Lumi application.
Sorry for my long post.