Creating content for freelance online teaching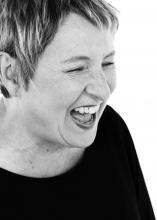 Hello, I recently completed a course in digital learning and teaching, and we were introduced to H5P. It's a fantastic authoring tool.
I would like to be able to create content, and keep it on my desktop / cloud storage to use in teaching online, as I don't have a LMS of my own, and I don't have Moodle or Wordpress. Is this possible ? I understand that I need a paid subscription to be able to create content, is that correct ?
Thanks