Probleme with ur plugin in wordpress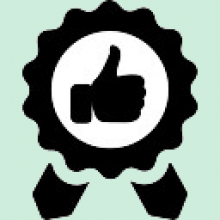 Hello after installing the plugin h5p in wordpress , i found this message :
Merci d'avoir choisi H5P.
Malheureusement, nous n'avons pas réussi à installer de façon automatique les types d'activités par défaut. Vous devez télécharger manuellement les différents types d'activités sur la page des Exemples et téléchargements, afin de les charger sur votre site à partir de la page des librairies.
Par défaut, H5P est paramétré pour chercher automatiquement les informations liées aux mises à jour des types d'activités. Ce faisant, H5P collecte également des données d'utilisation, de façon anonyme, pour contribuer au développement d'H5P. Ce paramètre peut être modifié sur la page des Réglages.
Si vous avez besoin d'aide, vous pouvez déposer une demande d'aide, consulter le forum ou prendre part à une discussion sur le chat de la communauté H5P.
in french because we used our site in french language , can you tell me how to resolve that , thank you