Course Presentation - Downloads with Drop and Drag (the one that allows media to be uploaded)
Submitted by
febster
on Sun, 01/08/2017 - 13:20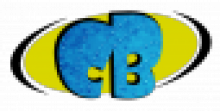 Hi there!
I've ran into an interesting bug for H5P on WP.
If you create a course presentation that contains a drop and drag element (the ones you can upload pictures and create target drag areas), and then download it...and then later attempt to re-upload to H5P running the 12-06-2016 release, the .h5p file will not re-upload and is rendered corrupted.
I have h5p running on two different sites, it uploaded fine with the drag and drop in the course presentation on the H5p version released on 11-23-2016, but something changed with the 12-06-2016 update.
For some reason, if you create a course presentation with contains a drop and drag, download it, then later try to re-upload...it gets destroyed by the mere fact that once you had a drop and drag contained in the file. Even if you go back to the initial file you tried to download, delete the drop and drag element, then download again, then try to re-upload without any drop and drag now existing...the problem still persists. The file is absolutely corrupted.
Don't know if anyone knows of this issue, but would encourage anyone to create a simple course presentation, add a drop and drag, then see if you can download, then re-upload on WP. I have tried on two different sites on two different servers and got the same result on WP.
Hope this helps!
Timothy