June 2023 Release note
Build faster with AI
Our new AI-powered content creation tools will be the beginning of a new era for instructors and instructional designers. We can now help you build large amounts of interactive content in minutes! Static content currently offered to students can easily and effortlessly be made interactive, boosting engagement and retention.
Creating interactive content has never been easier. You just need to upload a text or video and the AI will explain central concepts, generate questions, summaries, Flashcards, and more.
See the benefits of Smart Import and how to use it in the below video:
Smart Import is currently available as a new premium tier for H5P.com. Self hosters may use it via LTI or use H5P.com Premium to create the content and then host it themselves.
Learn more about Smart Import and book a demo here
New version of the Moodle plugin
Thanks to the vibrant H5P Moodle community several improvements have been added to the latest version of the official Moodle plugin for H5P:
Improve sizing on Mobile app by keevan. Ensure that H5P gets as much screen real estate as possible.
Improve upgrade path by PM84
Fix problems with updating H5P content types and using H5P Hub by marxjohnson. For some users updating and using the H5P Hub has not worked at all. This fix should make it work for everyone.
Respect max upload file size for media files and use antivirus by davidherney
Add missing error message definitions by benfes
Omit double headings by lucaboesch. Currently there may be duplicate headers for Moodle version 4.
Switch to GPL v3
Sponsors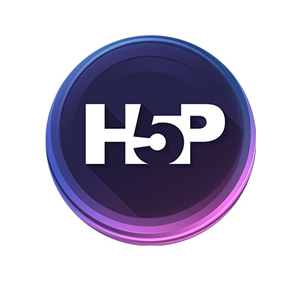 The H5P.com customers
The customers of H5P.com, the SaaS version of H5P, are the biggest sponsors of H5P. While enjoying the best version of H5P, receiving priority support from the H5P Core Team and experiencing high-end hosting, H5P.com customers contribute massively to the open source project with feedback and funding. H5P.com was launched August 1st 2018. After four years, more than 2000 organizations are now using H5P.com. Our partner list includes most the world's top 10 universities, large school districts, some of the world's leading car manufacturers, famous NGOs and more. By joining H5P.com organizations make H5P possible and help move H5P forward faster in the years to come.
What to do next?