H5P contents are not displayed in Moodle 3.9.2+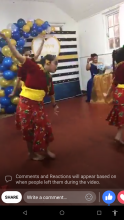 Hello
I have used H5P-plugins in Moodle in 3.8 version and it worked well. I upgraded Moodle to 3.9.2 yesterday and installed H5P plug-in 1.21.0 2020080400 version .
I have had a couple of issues with H5P plug-ins. First, the H5P content types does not load from H5P Hub and those contents which were displayed correctly cannot not been displayed at all.
I am using Edge browser. I have not received any php errors.
I have included some screen shots.