Editing form display bug
Submitted by
papi Jo
on Sat, 03/13/2021 - 18:09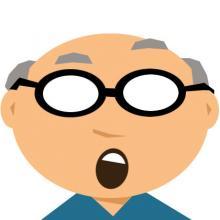 When editing H5P activities with list fields, the default label of each new field is automatically replaced with the (cleaned) content of the 1st text field it contains.
Example: MultiChoice
The default label for each potential answer is "ADD OPTION". When a new "option", i.e. a new answer is added, the "ADD OPTION" label is replaced with its (cleaned) answer text.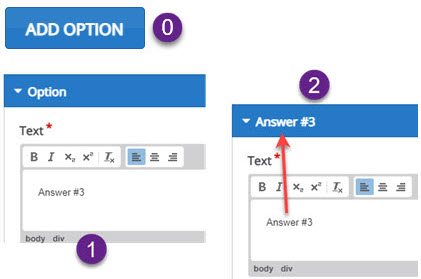 This is OK, as it makes things clear when the fields are Collapsed.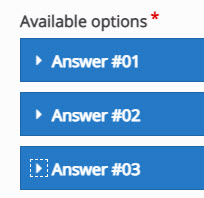 HOWEVER...
The same re-naming mechanism is applied to group fields where it is not needed and even confusing.
Example.-
Each MCQ answer field contains a group field labelled "Tips and feedback". That label also gets re-named with the contents of the first text field it contents, i.e. the "Tip text" field.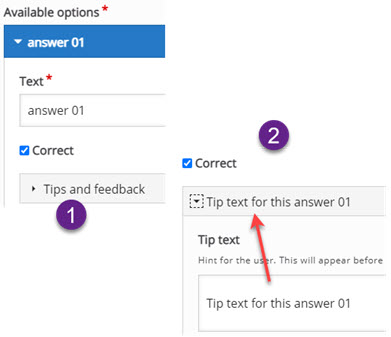 The Tips and feedback field should retain its title, never get its title from its first text field content.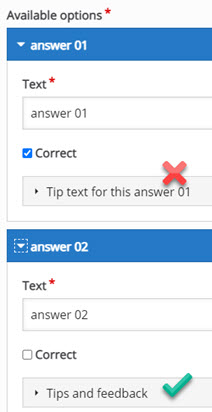 On the other hand, group fields containing only one text field OR no text field (of course) do not display this unwanted display behaviour.
Examples of group fields containing only one text field: - Essay / Keywords / Variations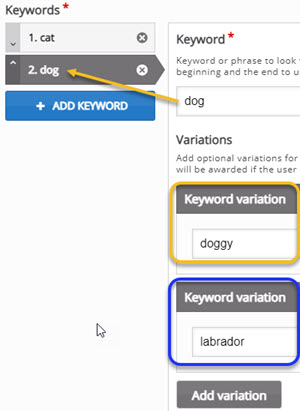 - Interactive Video / Summary / Set of statements / Statement
and Interactive Video / Summary / Set of statements / Tip
Case of group field with a label:
A much better display behaviour can be found in Video / Accessibility / Add video track because the first text field in the Track element is clearly marked "Track label"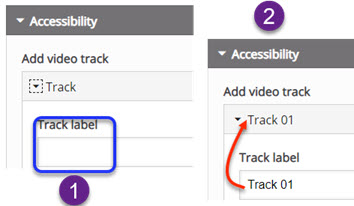 In conclusion
This display bug has been in existence, AFAIK, since the very beginning of H5P, and it's nagging me each time I author a content instance. I hope the H5P team will find the time to fix it any time soon.