Crossword Content type
Submitted by
telugu
on Wed, 01/19/2022 - 10:29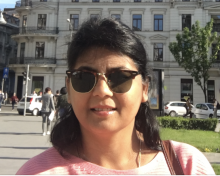 I am trying to create Crossword in English.
When I create it says "Could not generate a crossword. You need at least two words." Though I have given all the words and clues.
When I go back to edit I find all words, clues blank.
I tried in Moodle, Drupal 8 and even here. (https://h5p.org/node/1244358)
When tried in Moodle Content bank, (Moodle 3.10.6+ (Build: 20210805) ) I tried uploading sample content, that worked fine. But when I tried editing the sample, it is not taking the words I typed. Clues it is taking. After saving the answer words are same as sample words.
Is this a bug?
Please help to solve this / address this.
Thanks in advance.
Sushumna.