Interactive Book
Submitted by
TMDC City
on Wed, 03/30/2022 - 00:56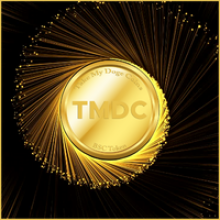 Hi,
I am having issues getting points awarded to users from the interactive book. I have applied short code, [h5p id="12"] of the book to a post using the h5p button.
Interactive Book Settings Enabled
Display table of contents as default: When enabled the table of contents is showed when opening the book
Display Progress Indicators: When enabled there will be indicators per page showing the user if he is done with the page or not.
Enable automatic progress: If enabled a page without tasks is considered done when viewed. A page with tasks when all tasks are done. If disabled there will be a button at the bottom of every page for the user to click when done with the page.
Display summary: When enabled the user can see a summary and submit the progress/answers
MyCred Points
Meta Key mycred_default Label Activity
Buddypress
Activity Balance Include under the "Profile" tab and Profile Header, Members and visitors can view other members activity balance
Template %plural% balance
Activity History Do not show Members can view each others activity history
Menu Title My History Title shown to me %s's History Title shown to others. Use %s to show the first name
Menu Position 99,Current menu positions
History URL slug mycred-history The history page slug. Must be URL friendly
Number of history entries to show 10
Hook
Activity 1 Required Percentage 0 Use zero to disable.Limit No limit Log Template %plural% for completing h5p content
H5P Settings enabled
Log results for signed in users, Allow logged-in users to resume tasks, When adding H5P content to posts and pages using the "Add H5P" button:
Reference content by id, Enable LRS dependent content types, Use H5P Hub, Automatically contribute usage statistics
H5PxAPIkatchu settings enabled
Store the complete xAPI statement as JSON data. Be sure to check your database storage limit!, Display xAPI statements in the JavaScript debug console, Accept xAPI statements from your content that is embedded on other pages and Capture the xAPI statements of all H5P content types
Other Info
WordPress 5.9.2 running MyArcadeTheme theme.
PHP version 7.4.27 & MySQL version 5.5.5-10.4.24-MariaDB is running.
Plugins installed through Wordpress
Mycred, Mycred h5p, H5p, Buddypress, MyArcadePlugin - myCRED Bridge, MyArcadePlugin Pro, Page Builder by SiteOrigin and SNORDIAN's H5PxAPIkatchu.
My Website is in manitance mode so I cant send a link to where the interactive book is.
Thank you.