Wordpress - PHP version does not support ZipArchive?
Submitted by
Cazie51
on Sat, 06/18/2022 - 17:10
Hi everyone,
I installed the H5P plugin on Wordpress the other day.
The error that came up when trying to Add New content says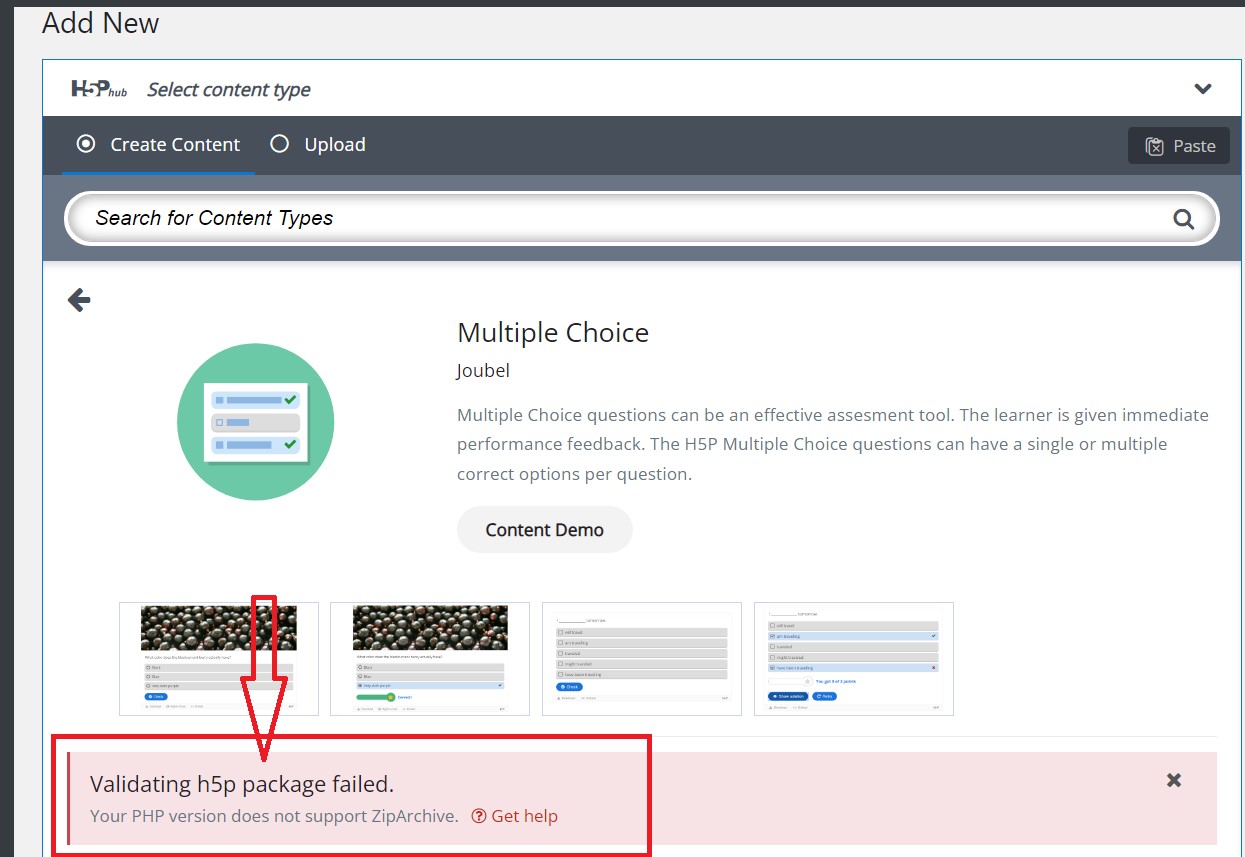 Validating h5p package failed.
Your PHP version does not support ZipArchive.Get help
So I tried a couple of things first. I downgraded the PHP version twice, first from 8.1 to 8.0 and then when that didn't work downgraded it to 7.4.
It still doesn't work, so I've no idea what to do now but I have contacted my domain host to see if there is anything they can do.
Does anyone else have anything else I can try? It doesn't say on the H5P website what php version it supports?
Many thanks
Catherine