Submitted by
Wop
on Tue, 09/13/2022 - 23:38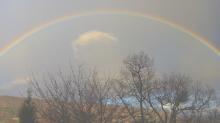 Hello,
I'm using H5P content on an e-learning platform based on Learnpress and after LP 4.1.6.8 (2022-07-05) updates I cannot use it any more, nothing could be loaded.
Platform wordpress 6.0.2 
Both in mobile and desktop
Browser: Brave and Firefox
H5P plugin version 1.15.4 and Learnpress - H5P content version 4.0.0
H5P content type and version: many types, interactive video, find the word. fill blank, hotspot, etc.