Audio gone when using h5p memory game on iPad/phone
Submitted by
Leg med IT
on Mon, 03/27/2023 - 14:58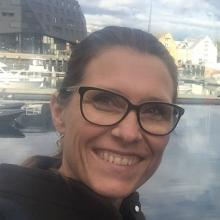 I'm currently in Greenland creating OER using h5p elements.
Memory game is very popular off couse, but we have an issue using audio.
The case is this:
The audio works fine playing the memory game on a computer. But playing on an iPad or iPhone, The audio is not playing (well I think it is, but we can't hesr anything). We have tried on several devices.
I do have some old memory games and playing them on iPad works fine.
Can there be a bug somewhere?
Example:
https://www.skoletube.dk/media/8273292/b15afb17ec73dbdade2b21b00baf18b7