Quiz (QS) and Image Choice : "submit" button showing even when it is disabled
Submitted by
Realia
on Mon, 04/03/2023 - 17:11
Hello !
I think that this is a bug, but maybe this is done this way by design... Here are first some infos as requested :
WP 6.1
H5P plugin for WP (last version)
Question Set (last version I think, because the update is failing in the hub)
Chrome Version 110.0.5481.77 (Build officiel) (x86_64)
Here is how to reproduce what I think is a bug :
- I create a Question Set containing 3 MCQ and 2 Image Choice.
- In the tab "Options for displaying the submit / retry buttons" at the end, I uncheck the option : "Show the "Submit" button" (when I don't want the student to see which answer is the correct one in MCQ, I disable this checkbox) :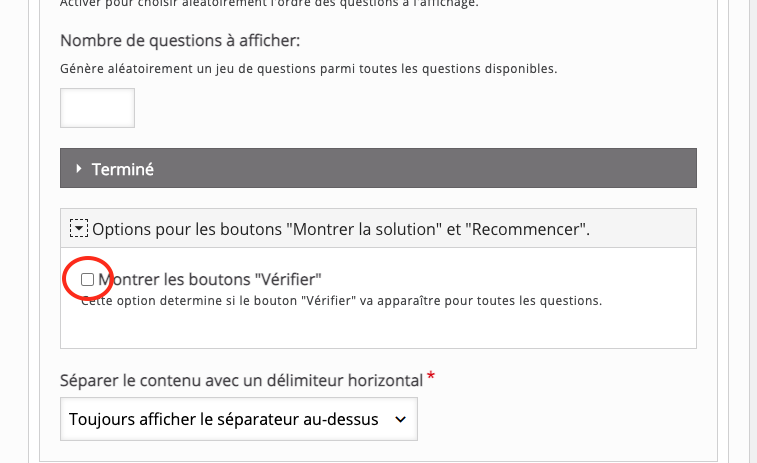 - I save the content and run it. The "Submit" button is gone for the MCQ, as expected :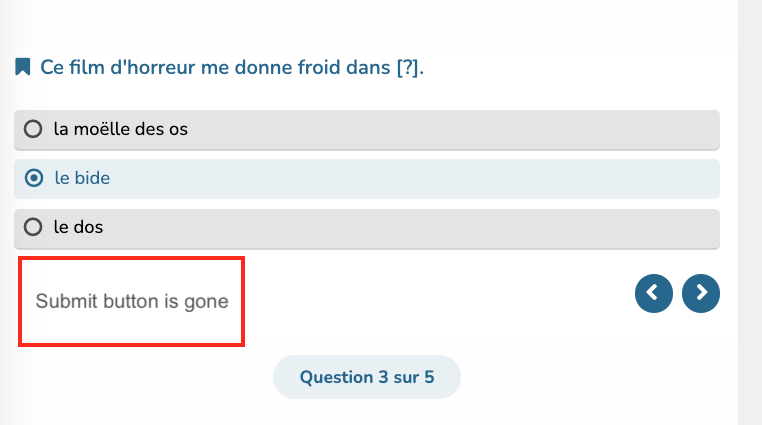 - But the "Submit" button is still showing for the Image Choice questions :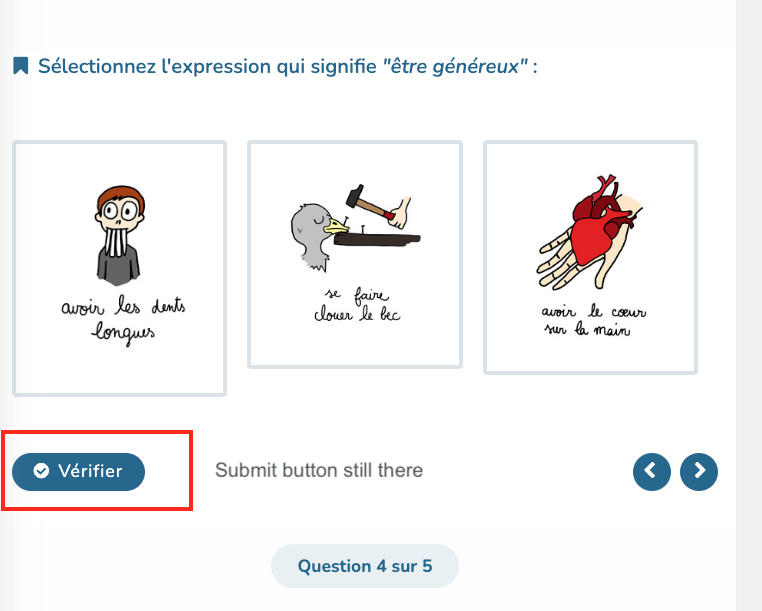 So my question is : shouldn't this button be gone as well ? Or is it done this way by design ?
Thanks in advance !
Isabelle