Copy paste option and Image change in Multiple Hotspots
Submitted by
telugu
on Thu, 04/27/2023 - 11:33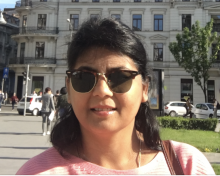 Hi,
In Find Multiple Hotspots content type, while creating I don't see copy and paste the hotspot option. Is it not available? If it is available it will be very useful.
Similarly, after adding hotspots on the image when we go back to step 1and change the bg image, all hotspots will also disapper. It will be a good option if changing the image (after creating hotspots in step 2) option is available with same hotspots.
Hope I could express my idea clear. Please suggest.