Find Multiple Hotspots
Submitted by
vicolo
on Sat, 07/30/2022 - 03:00
When I click on a hotspot nothing happens.
Hello H5P team,
I found many other topics about this issue.
But, I have no idea of how correct that in my environment. Here it is :
Submitted by
ruthruane
on Mon, 07/04/2022 - 22:42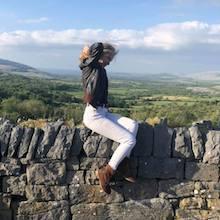 Hi I recently upgraded my moodle site from 3.11 to 4.1 and everything went smoothly. I am think though I am going to  have to roll it back to 3.11 again because not one of the H5P activities copied over with moodledata and all the courses are devoid of any H5P activities. Before I do a roll back is there an easy way of accessing my H5P content and getting the activities to load in the courses as they were in the 3.11 version of moodle. 
I was really excited about upgrading and really thought that H5P was complatible with Moodle 4.11
Pages