Urgent: update of the Moodle-PlugIn required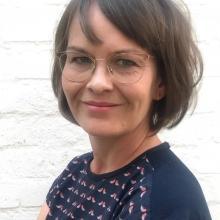 Hello H5P-Group,

we are staff members from the Service Center Teaching at the Hochschule Hannover - University of applied sciences and arts and we want to make H5P available for our teachers in Moodle. We have consciously decided to use the PlugIn. Unfortunately, we keep running into problems that have already been fixed by the community on GitHub, but unfortunately are not released by the H5P group.
For example, there is a big problem when upgrading to Moodle 4.x with PHP 8. The content types cannot be installed and H5P becomes unusable. With PHP 7.4 it works (https://github.com/h5p/moodle-mod_hvp/issues/465). However, this PHP version is no longer supported.

Other issues have also been fixed by the community, like display and load time problems. Currently 110 issues are open and 23 pull requests are waiting to be merged. It is not reasonable for our IT to apply and support the fixes one by one.

There are many H5P users in our network of Moodle universities in German-speaking countries who are facing the same problems and support the request to release the patches for the whole project. Many universities have already migrated to Moodle 4.x. Many are about to do so this year.

We would therefore like to urge you to release a new version of the plug-in. When can we expect the new release?
Best regards,
Claudia