Putting paragraphs in the correct order
Submitted by
akud
on Sun, 03/18/2018 - 19:17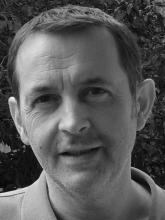 Many of my student teachers ask me how about a kind of activities like "putting in order words/sentences/paragraphs to make sentences/paragraphs/stories".
This feature request falls in between the Drag and Drop and Drag the Words content types. Likely, it will have a great benefit into the second language teaching community, where textual tools are primarily important. Images, audio and video take us into the land where teaching and learning get into poetry. Nevertheless, we need texts as the foundation of our works.
Drag and Drop works with images and an image is therefore needed. If it was somewhat optional, then the alternative text could work in its place. Both optional and/but one needed.
Drag the Words, appearently second choice, is maybe better (see pictures). Ok, it's a starting point. With some tweaks to get better formatting options ("responsive" - i.e. not fixed - dimensions for the blue boxes, and left align to the text into the gray ones) it could be interesting.
The result should look, visually, like this: http://www.bbc.co.uk/skillswise/worksheet/en14para-e2-w-order-the-paragr... - which is a "dead" D&D.
This is not the first feature request that goes in this direction. Now, I'm not asking anyone to work on this subject, to prioritize it and so on. Having an idea about how to get to a solution would be of some help.
Here are some more examples.
An ugly HotPotatoes solution: http://www.buowl.boun.edu.tr/students/writing%20exercises/parents1.htm
Effective but poorly elegant solution (interesting the numbering...): http://www.esl-lounge.com/student/reading/3r2-alien-story.php
0
Supporter votes Members of the Supporter Network can vote for feature requests. When the supporter network has generated sufficient funding for the top voted feature request it will normally be implemented and released. More about the H5P Supporter Network