Please change grading behaviour in HP5 for Moodle
Submitted by
chschett
on Wed, 10/12/2016 - 14:13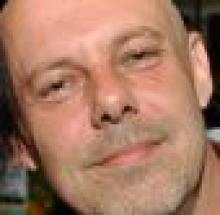 At the moment the bahaviour of H5P interactions - in my case interactive video - is this:
I create the interactive video with for example 4 questions (=4 points). In the grading book of Moodle I find (before the students take the task) 100 points and therefore a high weighting. When the students watch the video the points will be corrected to 4 points and also the weighting will be corrected.
I would prefer if the interactions would give the possibility to define the points from the beginning, so the weighting is correct from the beginning.
Another "problem" of the grading in Moodle is that all students lose there score if I change anything in the interactive video (for example a translation of the feedback). I would appreciate if the score remains until the student take the task once again. This would facilitate the handling of H5P in Moodle a lot.

Thanks
Christian
0
Supporter votes Members of the Supporter Network can vote for feature requests. When the supporter network has generated sufficient funding for the top voted feature request it will normally be implemented and released. More about the H5P Supporter Network