Improve "ago" string for languages other than English
Submitted by
papi Jo
on Wed, 11/30/2016 - 16:34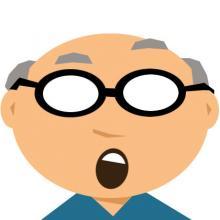 Using H5P on a WordPress site.
Numbers in brackets refer to the attached screenshot.
On the All H5P Content page, the Last modified column display is correct for English (1) but incorrect for those languages which place the time and time-word(s) in the opposite order, such as French and Spanish. In the current h5p-fr_FR.po file, "ago" has been translated by "avant", which is an - unsatisfactory - attempt at solving the problem (2).
I suggest that the real solution is to attach a parameter to the "ago" string, along the following lines.
1.- in file class-h5p-content-admin.php around line 805
replace
$human_time = human_time_diff($time + $offset, $current_time) . ' ' . __('ago', $this->plugin_slug);
with
$timediff = human_time_diff($time + $offset, $current_time);
$human_time = sprintf(__('%s ago', $this->plugin_slug), $timediff);

2.- using a translation tool such as Poedit, in your wordpress site at /wp-content/plugins/h5p/languages open a language file, e.g. h5p-fr_FR.po; Tab Catalogue->Update from sources.
Translate the "%s ago" string into the current po language, e.g. "il y a %s" for French and Save the file.
See result for French (3) and Spanish (4) on the attached screenshots.
Note.- Also the display of full date as yyyy/mm/dd is quite misleading even for English language users, and should be correctly localized. See my post here: https://h5p.org/node/35289.
0
Supporter votes Members of the Supporter Network can vote for feature requests. When the supporter network has generated sufficient funding for the top voted feature request it will normally be implemented and released. More about the H5P Supporter Network