XAPI with the H5P Blackboard Service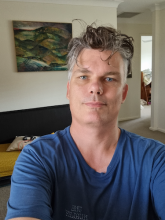 Our institution recently moved to the H5P Blackboard service.
Previously I was using the Wordpress plugin for my exercises and so I was able to add a script below the content to collect learner analytics.
Since the move to the paid service I have been unable to do this. There is a section for Moodle, Drupal and Wordpress in the documentation but Blackboard is missing.
How can I collect H5P XAPI statements in Blackboard?