How to prevent several audios from playing at the same time?
Submitted by
papi Jo
on Thu, 01/16/2020 - 22:38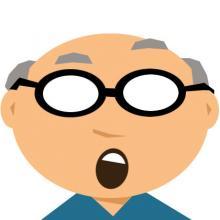 I am currently working on the Dialog Cards - Audio in the Answer Feature request. In my "papi Jo" fork, the Dialog Cards activity features a "Match" mode with front & back card sides displayed side by side. If both front & back cards have an audio attached to them, 2 audio players are displayed. I would like to prevent the end-user from clicking in quick succession on both players, or rather, if one audio is playing, clicking on the other one should stop the first one.
Actually, I notice the same potential problem In the Dictation H5P activity. The end-user can click on an audio button while another audio is playing, and then both are playing at the same time, which results in cacophony.
I appreciate that this should "normally" not happen, if end-users are reasonable, but it would be better if the simultaneous play of more than one audio could be programatically prevented.
I hope Otacke can come up with some hints. Thanks in advance, Oliver!