Upload H5P problems
Submitted by
stopbit
on Thu, 01/28/2016 - 12:55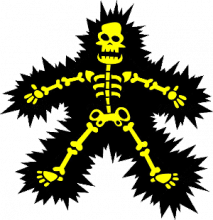 Hi,
This isn't really a bug in a content type, none the less, I'll report it here as it seems to effect 'Course Presentation' primarily. Using Wordpress plugin.
Creating an activity you can allow the download button to be displayed in the action bar.
When I download a copy of the H5P file, I then want to re-upload as a new copy of this activity with a different name.
Upon upload with relatively small presentation, this works fine and takes a few seconds - a new copy of the H5P is now visible and editable for me.
It I do the same on a larger H5P with more images, slides etc. this times out and does not create a new H5P from the file.
I checked the uploads area and a new ID directory folder was not create either. Other successful uploads obviously create this folder with a new incremental id for it's name.
Any hints? Just looks like it's timing out to me, but it's not a server time-out.
Thanks
note: H5P file attached