November 2020 Release Note
This release includes another great content type from Otacke as well as the community's number one feature request from the feature request forum.

The new KewAr code content type
QR codes make it easy to transfer data from a screen to a device, typically a phone. Very practical if you are presenting virtually and would like participants to solve quizzes on their phone during the presentation, or if you would like to make it easy for participants to store your contact information during a presentation.
If you scan the below example with your phone you should get the location of the H5P Core Team's HQ:
KewAr code allows authors to add QR codes that represent things like:
links,
contact information,
calendar events,
locations (on a map) and
even secret H5P content.
It currently only works stand-alone, but will be added to both Interactive Book and CoursePresentation in future updates.
Availability
Available on all platforms
Panopto support
If you're a Panopto customer it is now easy for you to use your Panopto videos within H5P. You just paste in the URLs to your video pages (the same way we support YouTube) to use your Panopto videos within H5P.
Availability
Available on all platforms (self hosters need up to date video and interactive video content types)
OneNote and OEmbed support
The number one feature request in our feature request forum has been OneNote support, and it is great to finally have it in place. You may soon embed H5P content in OneNote by simply pasting the link to your content in OneNote. See it in action below:
The integration is made possible via OEmbed which means that other websites and tools that support OEmbed may also embed H5P Content the same way OneNote can.
Availability
OEmbed support is available on H5P.com now
OneNote integration estimated to be available on H5P.com from November 27th. All changes to H5P.com has already been released and customers eager to try it out before November 27th may reach out to [email protected] to apply for early access(there is no extra cost)
To make it available on other sites the site needs to support OEmbed and the site owners must reach out to Microsoft to get their site approved as a content provider for OneNote.
Sponsors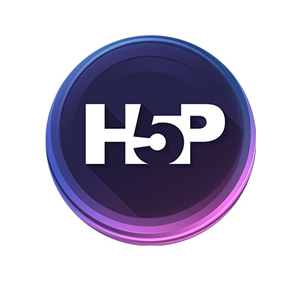 The H5P.com customers
The customers of H5P.com, the SaaS version of H5P, are the biggest sponsors of H5P. While enjoying the best version of H5P, priority support from the H5P Core Team and high-end hosting, H5P.com customers contribute massively to the open source project with feedback and funding. H5P.com was launched August 1st 2018. After two years almost 1000 organizations are using H5P.com. The customer list includes 4 of the world's top 5 universities, large school districts, some of the world's largest car manufacturers, famous NGOs and more. By joining H5P.com organizations make H5P possible and help move H5P forward faster in the years to come.
What to do next?