Speak the Words - Excessive Wait Time between Voice Input and Question Feedback
Submitted by
febster
on Thu, 06/01/2017 - 10:14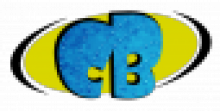 Hi Guys!
Love the potential of the new 'Speak the Words' content type.
Currently though, there is a long delay between voice input and answer feedback.
Check out what's going on here.
https://screencast.com/t/Q54wMznEh
Is this likely an H5P issue or my WP website? Is there a setting I need to change on my site?
The latest H5P update which had 'Speak the Words' examples seemed to work quite fast. Is this perhaps because European language input is faster than other Asian languages?
I am using Chinese...so, not sure if it's just having a difficult time with the Mandarin...
I hope my Mandarin isn't that bad! :-)
Cheers,
Timothy
Summary:
Speak the Words - Response delayed