Problems editing Content - EVERYTHING disappears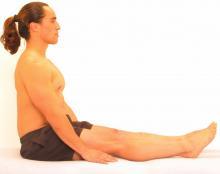 The last 2 years no problem at all and have not made any changes/updates to software since the last use a few months ago.
A couple of days ago I made minor changes to H5P content that I had created earlier (tried to make the menu invisible). The way I went about it was using h5p content > all content > then double clicked to open the one(s) I wanted to change.
Did my changes, saved, tried to re-open and the Screen just shows the WP menu on the top and everything else is blank (see attachment 1).
When I go back to All Content the files are still there IN THE MENU (see attachment 2), but every time I open them the same result - blank screen. I stopped after trying out three content types in fear I would lose more content.
The relevant page content (front end) has of course disappeared as well.
I am using H5p Version 1.9.4 on wp 4.9 (problem started 2 days ago with previous WP version), Learn dash plugin version 2.4.0. The problem si the same in Chrome, Firefox and Microsoft Edge.
Any suggestions anybody?