Classroom mode
Submitted by
gom
on Wed, 02/21/2018 - 17:33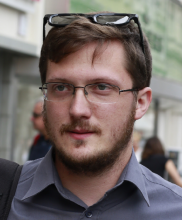 Hello, is there a Classroom mode, where i can activate, like, a short code, and my students can log in with that code (anonymous), every user then can give themself a short nick and play the game for.. for example. one time.. , and at the end, i push a finish button, and then i see the results to the nicknames.
like in Drawful (https://jackboxgames.com/project/drawful2/) .. where you can play with your smartphones .. and you have the "main" screen on a TV.
No Result is stored forever.
So i can do a competitive session in a Classroom. I think this would be awesome.
THanks for your Help! :)
0
Supporter votes Members of the Supporter Network can vote for feature requests. When the supporter network has generated sufficient funding for the top voted feature request it will normally be implemented and released. More about the H5P Supporter Network