Image swap for anatomy
Submitted by
theotherdy
on Wed, 11/13/2019 - 16:43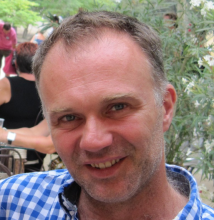 Can anyone give me any pointers as to which interactions/libraries I should be looking at as the basis for developing a new content type:
the end result is to show users one of a number of images - the same/a similar image but where the differences are important...this could be e.g a diagram of the body with different bones highlighted in different images
the user is presented with a series of buttons e.g labelled 'humerus', 'tibia', 'fibula', etc. and rolling over or clicking a button swaps the image to e.g show the appropriate bone highlighted and, probably some plain text explanation
as an alternative to the buttons, the image swapping could be controlled by hotspots on an image e.g image of the spine with hotspots for each vertebra - clicking on the vertebra shows a cross-section through the spinal cord at that point
This sort of interaction is used very commonly in our anatomy teaching materials, largely as a simple self-test activity for students. I realise that there are overlaps with Agamotto, Image Slider and Image Hotspots - in fact we could do a clunky version of this with Image Hotpots. However, the usefulness//beauty of this depends on easy switching between the images ie the buttons/control image are almost like a control panel for viewing the images.
Any pointers/suggestions gratefully received.
BW
Damion