Easy interactive content for academicians.
Submitted by
telugu
on Fri, 04/10/2020 - 17:45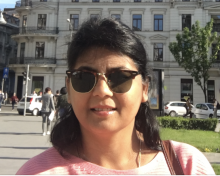 I am an edtech trainer and Moodle administrator.
I have been using H5P past 6 years and whereever I go I showcase how to use using well designed tutorials given in the site but sometimes I do create few expainers for my users, here is one of such kind which I would like to share. Thank you H5P for great contributions.