August 2020 Release Note
Interactive Book is released!
Interactive Book is finally here! It allows you to combine multiple H5Ps into a larger experience. Compared with other options for achieving the same results, Interactive Book is:
Interactive Book may be used both for informational content and for content that include questions with a summary at the end like the below example:
You may also have a look at Interactive Book used for only informational content here.
Interactive Book was first introduced at the H5P Conference in Melbourne. During user-testing after the conference we identified several missing features and potentials for improvement. This first stable version includes a new summary feature at the end for instance, as requested by several members of the H5P Beta tester group.
Availability
Interactive Book is or will be available at the following times:
On H5P.com US from August 11th
On H5P.com AP and EU from August 13th
On H5P.org until August 13th(for testing)
Available now for WordPress, Moodle and Drupal through the H5P Hub (an admin must install it)
Sponsors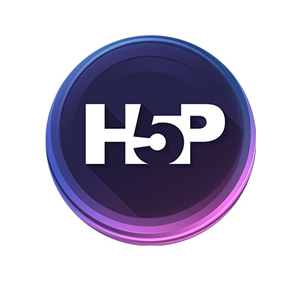 The H5P.com customers
The customers of H5P.com, the SaaS version of H5P, are the biggest sponsors of H5P. While enjoying the best version of H5P, priority support from the H5P Core Team and high end hosting, the H5P.com customers contribute massively to the open source project with feedback and funding. H5P.com was launched August 1st 2018. After two years almost 1000 organizations are using H5P.com. The customer list include 4 of the worlds top 5 universities, large school districts, some of the worlds largest car manufacturers, famous NGOs and more. By joining H5P.com organizations make H5P possible and help move H5P forward faster in the years to come.
What to do next?