360 Tour - 0px iFrame - Content Does Not Display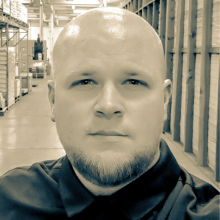 Hi,
So, I think this may already be a known issue, or that I'm just doing something wrong and can't figure it out, but I didn't see any topics that directly addressed the problem I'm running into.
Thank you in advance for any help!
Detailed steps to reproduce the bug (exactly how and when did it happen)
I'm running into this issue any time I try to Insert a Virtual 360 Tour into any page on my site. It may also happen with other H5P content, but right now I'm only trying to insert a 360 tour. Regardless of how I try to insert the shortcode, [h5p id="1"], (shortcode block, text block, 'Add H5P' button, etc.) it does not display the content. If I drag across the page to highlight items on the page, I can see that there is what looks like a single 1 pixel tall line where the H5P content should be, but the content does not appear. Additionally, re-sizing the window and using different browsers did not produce a different result.


Platform and version number. E.g. Drupal, Wordpress, Moodle.
Wordpress, version 5.5.1

I think it might also be worth mentioning that I'm using the Astra theme and the Elementor builder for Wordpress. My hope is to integrate this H5P content, and others, into our LearnDash training environment.


Mobile or Desktop
Both. Tested on Windows desktop and Android smartphone.


Browser: Chrome, Firefox, Safari etc
Chrome, Firefox, Internet Explorer


H5P plugin version
1.15.0


H5P content type and version (if a content type was used), and a sample URL or attached H5P.
Virtual Tour (360).


Any browser console errors
None that I see.


Screenshots if it's a visual problem
The H5P file is 63MB and too big to attach, so I've hosted it on Google Drive. You can get it at this link if you'd like to take a look. https://drive.google.com/file/d/1tmVx4SiGOoGFjjRqKF8pMFxK1K4cpX7f/view?usp=sharing

I highlighted the live page and took a screenshot which you can see below. That blue line is all that exists of the H5P content that I've placed on this page.
10. Any recent changes to the environment (new plugins/modules, updates, configuration changes etc.)
Quite a few changes, but none since I first started trying to upload the H5P content.
11. Any recent changes to the browser you're using (new extensions, updates etc.)
None.