Share on Twitter - Can this be changed?
Submitted by
stopbit
on Mon, 02/15/2016 - 16:30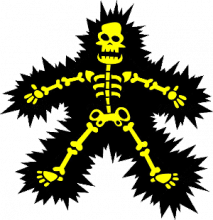 Hi,
I have an issue with the Share on Twitter button that is displayed within the 'Course Presentation' activity.
Currently I'm embedding from a wordpress into another platform using iframe. The results page shows a 'share on twitter' button and when click this publicly displays the link to the h5p activity. The problem for me is that I do not want to share the urls; or at leastr not the url that's being automatically chosen. I would prefer to be able to change this url, which is obviously pulled from PHP/Java coding for that particular resource. I would want ot share the results from the page where I have embedded the iframe, not the iframe source.
Is there a way to turn off this feature or to amend the link which will publically be displayed on twitter? (this shares my wordpress url, when I'm embedding h5p's in another system on another domain). I'd rather not have to re-code / hack the H5P libraries.
Thanks